So when I think of steaming a food I think of steaming the bags of frozen vegetables or plain old fresh vegetables with no flavor at all.
But today I wanted to share with you a couple of fun other ways you can steam your food that is much more exciting.
One very yummy dish is artichokes. Aren't they pretty? I just love them. I've always liked artichokes, but a while back my friend gave me a cookbook which had a easy recipe that is so delicious that I've never gone back. (The book is so fun, it's a great way to have a date with your spouse without ever leaving your kitchen!)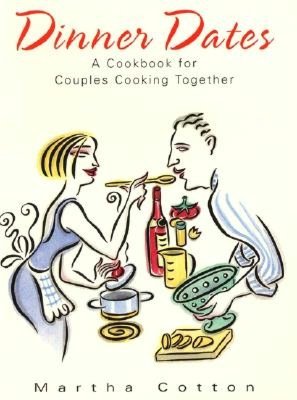 Dinner Dates by Martha Cotton
Adapted from Dinner Dates by Martha Cotton
1. Chop off the prickly top of the artichoke. You want to be able to access the inside leaves.
2. Next peel several cloves of garlic. Slice them and put one slice inside each leaf. This is absolutely heavenly if you like garlic. If not.. skip this step.
3.Place your artichokes in a pan and fill it with about an inch or so with water.
4. Drizzle with olive oil, and sprinkle with salt and pepper.
5. Take two pieces of foil and create a tent, with a slight hole at the top to let a little steam escape.
6. Bring to a boil and then turn down to a simmer. Cook for about 45 minutes.
7. Serve with dip of your choice. We just melt a little butter and use that, but some people use mayonnaise too.
8. Enjoy!
The other thing I recently discovered was an incredibly easy way to cook fish. I always hated cooking fish because it always made the house smell. Blech!
But when I added fish to my diet at my doctor's recommendation, I went in search of a way that I would like. I actually asked the lady at the fish counter and this was her advice. She was so right, it turned out great! (Technically, this might be called poaching...)
1. Before cooking the fish fillet, you can let it sit in a marinade for about a half hour.
2. Put fish in pan, skin side down.
3. Fill pan with about an inch of water or liquid of your choice. I will use broth sometimes.
4. Once fish starts to bubble, turn it down to a very low simmer. You do not want to overcook it - it should not be boiled at all.
5. Cover with lid and simmer until fish turns color. It should be 5-7 minutes... Maybe 10 max.
6. Test with a fork, it should pull away easily and be flaky.
7. Remove from heat. Flip fish and peel off the skin.
8. Serve and eat up! It is usually good with rice and veggies on the side.
Both of these dishes are quite easy and yummy. Once you put it in the pan, you just let it do it's thing... and the best part, very little clean up!